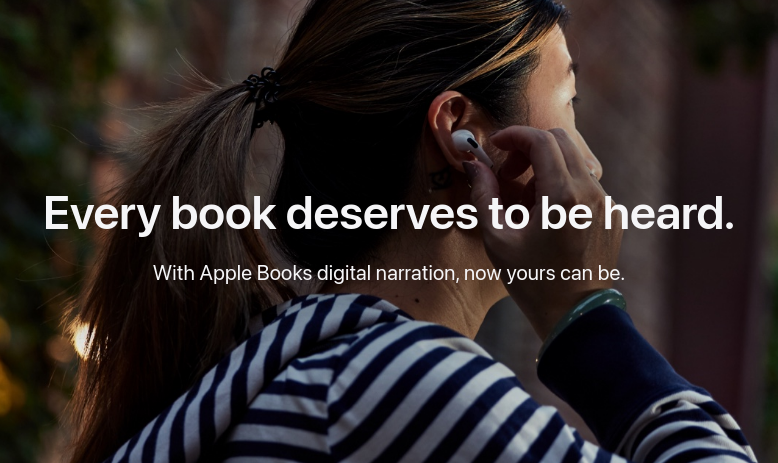 Apple Inc. has made audiobooks narrated by a text-to-speech artificial intelligence algorithm available through Apple Books.
The digital narration feature, as it's called, is designed to make audiobooks more accessible by reducing the complexity and costs of creating them. The current model for audiobook production generally involves authors either narrating their own books, or hiring someone to do it for them.
It's a costly process that can take weeks to perform. AI-powered narrators on the other hand are essentially free, and make it much more affordable for smaller publishers and lesser-known authors to create audio versions of their books.