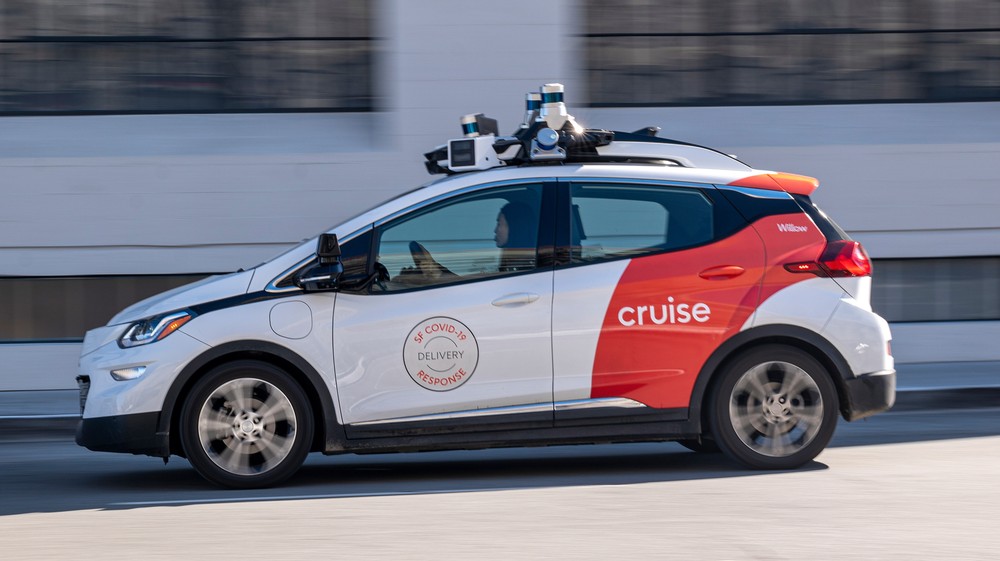 "Autonomous vehicles are recording their surroundings continuously and have the potential to help with investigative leads," an internal training document states.
For the last five years, driverless car companies have been testing their vehicles on public roads. These vehicles constantly roam neighborhoods while laden with a variety of sensors including video cameras capturing everything going on around them in order to operate safely and analyze instances where they don't.
While the companies themselves, such as Alphabet's Waymo and General Motors' Cruise, tout the potential transportation benefits their services may one day offer, they don't publicize another use case, one that is far less hypothetical: Mobile surveillance cameras for police departments.
"Autonomous vehicles are recording their surroundings continuously and have the potential to help with investigative leads," says a San Francisco Police department training document obtained by Motherboard via a public records request. "Investigations has already done this several times."