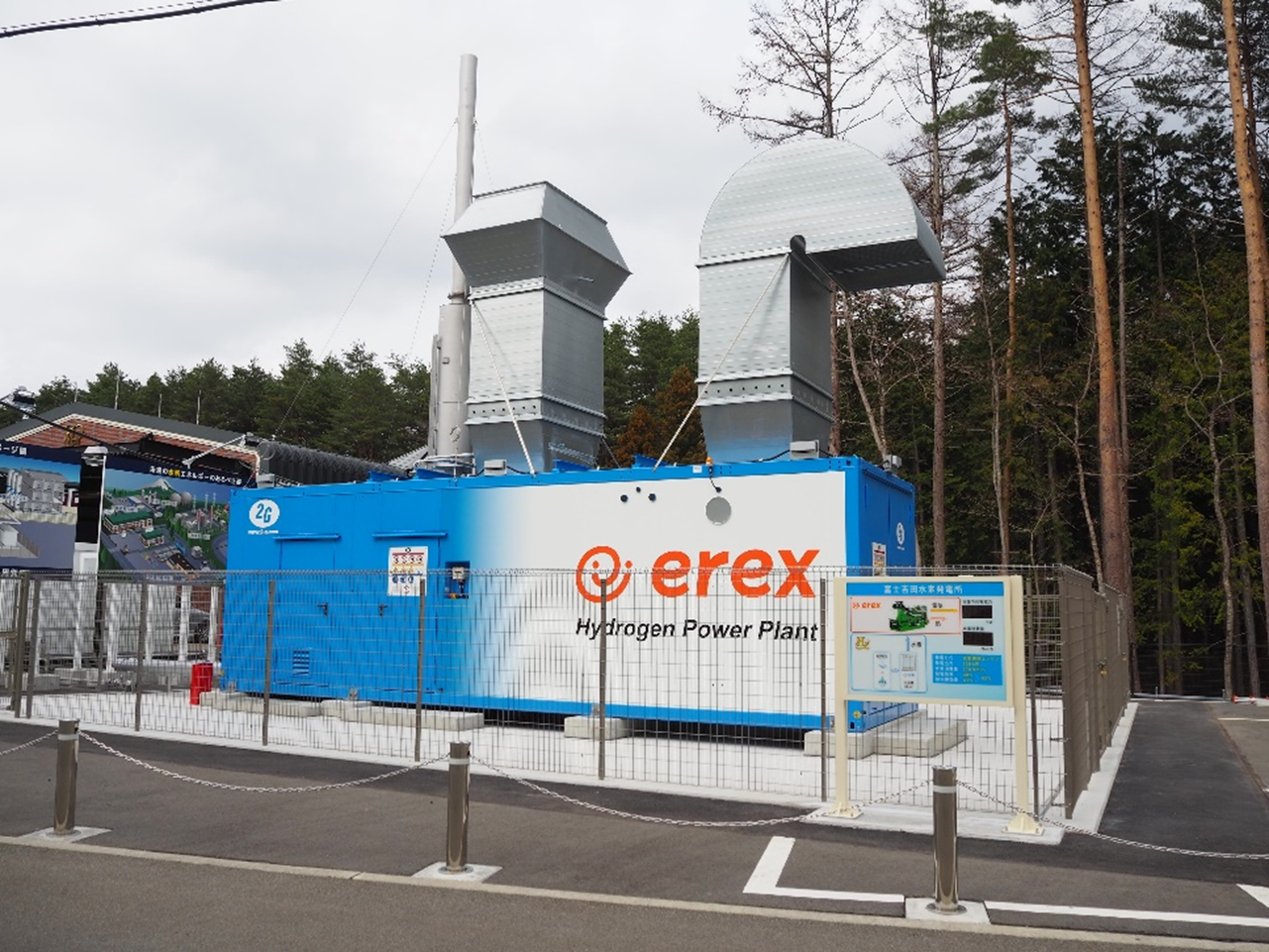 erex Co., Ltd. (Head Office: Kyobashi, Chuo-Ward, Tokyo; Representative Director and President: Hitoshi Honna; hereinafter referred to as "the Company") is pleased to announce that, from April 6 this year, it will start continuous operations of a demonstration hydrogen power plant in Fujiyoshida City, Yamanashi Prefecture, which has been under construction since November 2021.
Note
The Company believes that it is extremely significant to start demonstration operation of a hydrogen single-fuel power plant that uses hydrogen as a fuel, which is said to be an indispensable energy for the realization of a carbon-free society, in order to achieve carbon neutrality.
This power plant will generate 320 kW (270 Nm3/h: hydrogen volume) of electric power, with Hydrogen Technology, Inc. (hereinafter referred to as "HT") supplying hydrogen and the Company operating the power plant. In this demonstration operation, HT will produce and supply hydrogen by reacting igneous rocks and water, which it has been researching, and the Company will supply continuous and stable electric power without emitting CO2 by capitalizing on its experience in power plant operations. The hydrogen used for this power generation is an extremely clean energy that does not emit CO2 even during the production process.