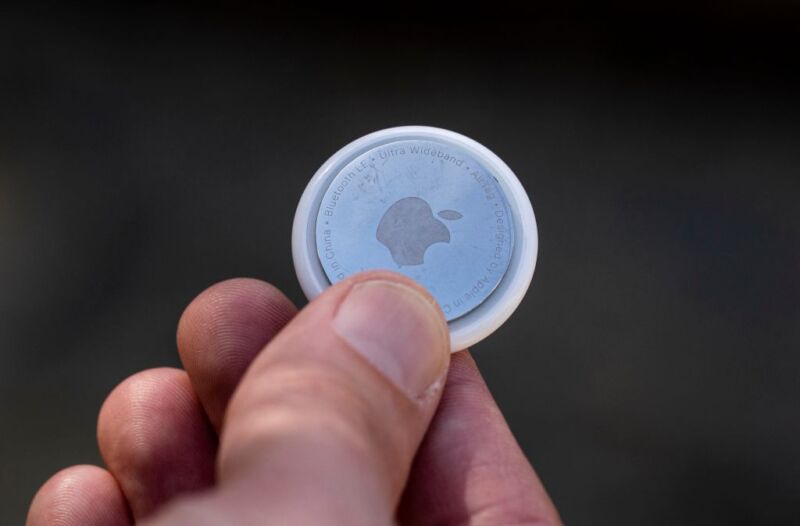 Class action covers anyone in the US who owns iOS or Android devices.
When Apple released AirTags in 2021, the small electronic tracking devices were touted by top executives as being "stalker-proof." Since then, Vice reported a minimum of 150 police cases documenting stalkers using AirTags, and there have already been two severe stalking cases involving AirTags that ended in murder in Ohio and Indiana.
Confronted by police reports and concerns from privacy advocates, Apple released updates in February, claiming that new features would mitigate reported stalking risks. Stalking reports kept coming, though, and it increasingly seemed to victims that Apple had not done enough to adequately secure AirTags. Now, Apple is being sued by two women who claim that the company is still marketing a "dangerous" product.