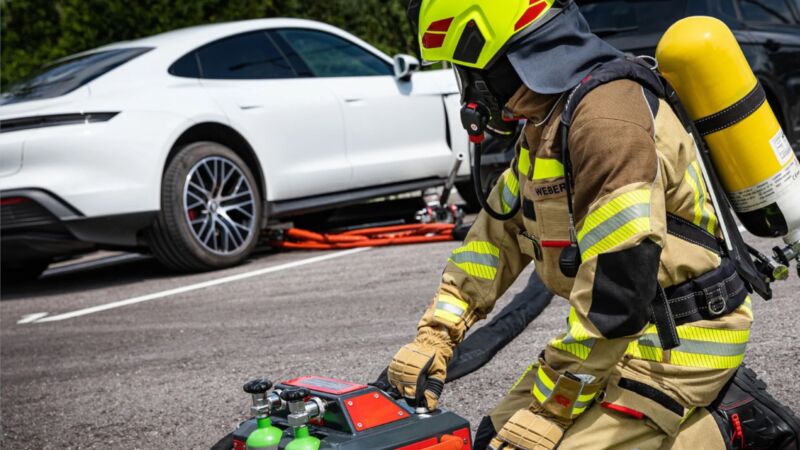 Technique uses less water to bring battery temps down to normal.
In April, a Tesla Model S crashed in The Woodlands, Texas, after the speeding driver failed to negotiate a turn and jumped the curb. The car then hit a drainage culvert and a raised maintenance hole before being stopped by a tree, according to an investigation report by the National Transportation Safety Board. At that point, the Tesla promptly burst into flames.
Firefighters needed four hours to douse the flames, in part because the battery kept reigniting. When the blaze was finally over, about 30,000 gallons of water had been poured on it—what the department normally uses in a month.