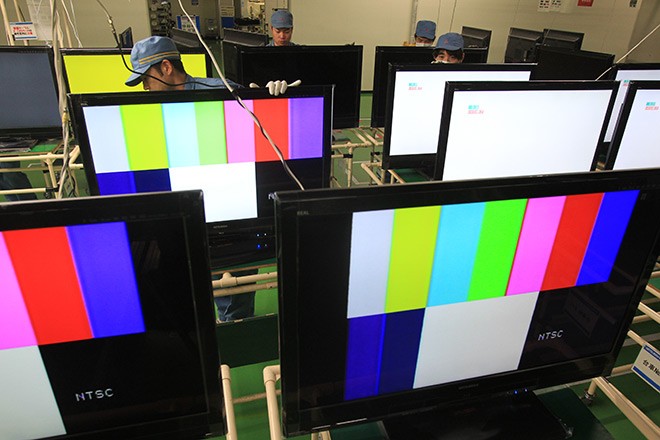 Mitsubishi Electric Corp. announced on Nov. 1 it will downsize its liquid crystal display television (LCD TV) business, effectively withdrawing from producing TVs.
It had already ended shipping of its TVs to large-scale electronics retail stores in September and will finish up shipments to affiliated small appliance dealers in March 2024.
The major electronics maker will not sell its television business arm to other firms and will instead wind the operation down entirely.
"It became difficult to maintain product competitiveness due to changes in markets," a company official said.
Sharp Corp., Sony Group Corp. and Panasonic Corp. will continue to produce televisions and sell them.
Mitsubishi Electric launched an LCD TV called Real in 2004. It features a high-quality speaker and an auto-turn function, which allows the user to change the direction of the screen by using a remote.
The products were designed and developed at Mitsubishi Electric's Kyoto Works in Nagaokakyo, Kyoto Prefecture, and manufactured at factories in Thailand.