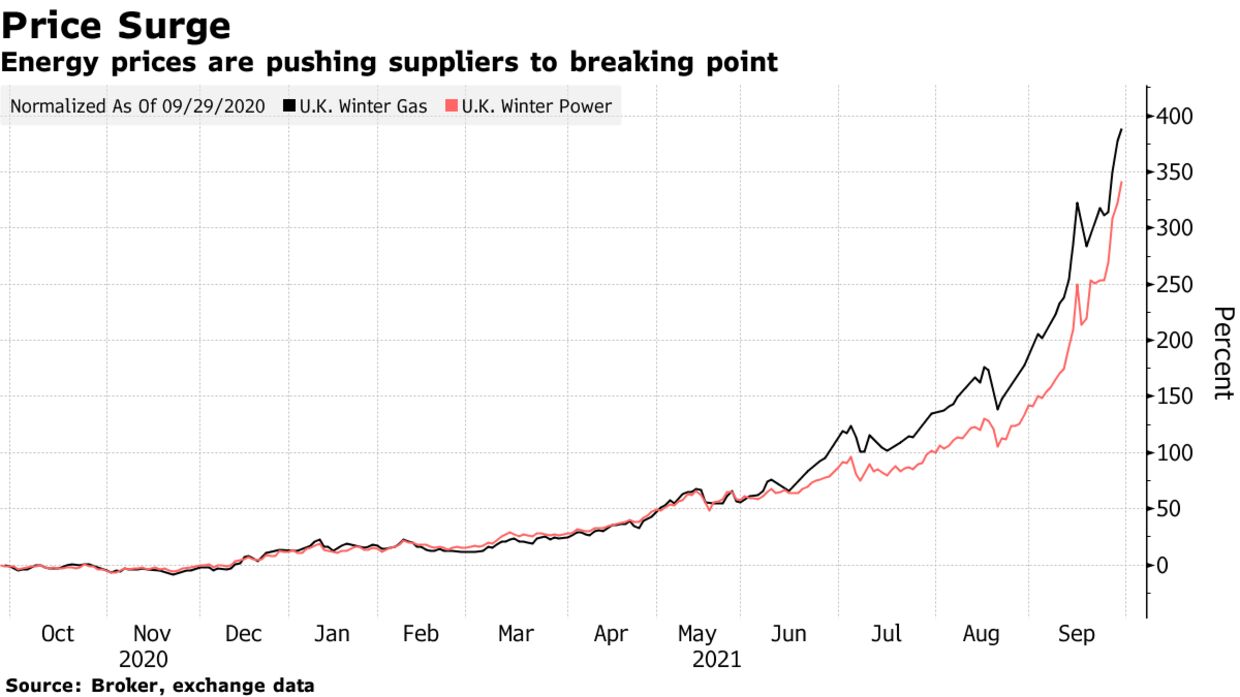 Three more U.K. energy companies were pushed out of business by sky-high natural gas prices, bringing to more than 1.7 million the number of customers who have lost their supplier and adding to pressure on the government to step in.
Igloo Energy Supply Ltd., Enstroga Ltd. and Symbio Energy Ltd. announced their collapse on Wednesday, representing a total of about 233,000 households. Those customers will be allocated another supplier by energy regulator Ofgem. Since the start of August, 10 utilities in the country have gone under.
The latest failures increase the chances that government intervention will be needed. The crisis is building even before the start of winter, when power and gas prices typically increase due to demand for heating. Rising costs are making it difficult for larger suppliers — which have already taken on thousands of additional clients — to absorb even more, absent government support.