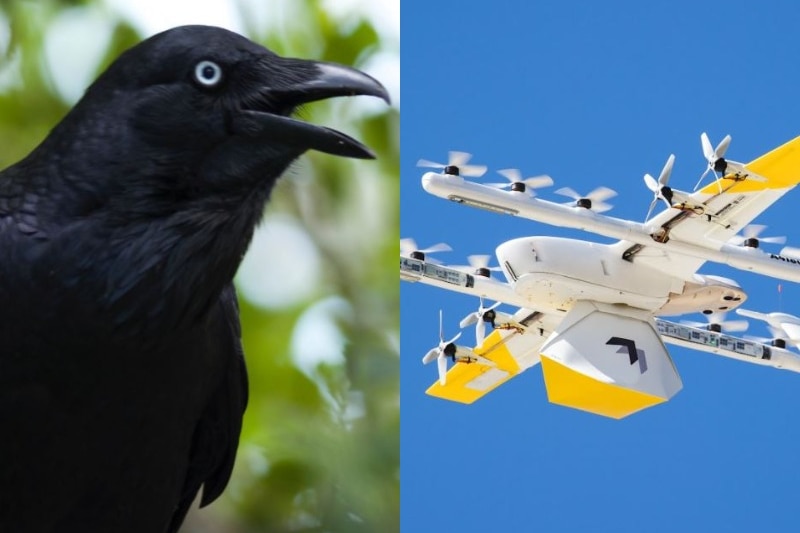 Is it a bird? Is it a plane? It's a raven swooping on a drone attempting to make a delivery to a Canberran craving caffeine.
A battle for aerial dominance is emerging as nesting season coincides with a surge in demand for drone deliveries during Canberra's lockdown.
Drone delivery service operator Wing has paused flights in the northern suburb of Harrison while bird experts assess the behaviour of local ravens to ensure their welfare is safeguarded. In written feedback provided to a customer, Wing advised: "We've identified some birds in your area demonstrating territorial behaviours and swooping at moving objects.
"While this is common during nesting season, we are committed to being strong stewards of the environment, and would like to have ornithological experts investigate this further to ensure we continue to have minimal impact on birdlife in our service locations."