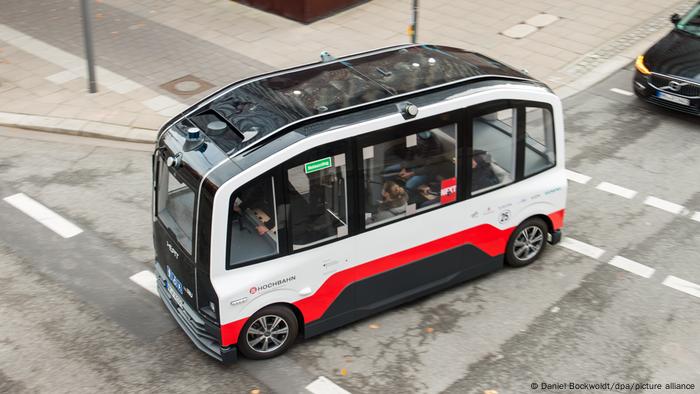 German lawmakers greenlit a bill that would allow for some autonomous vehicles to hit public roads as early as next year. But those looking for a driverless joyride on the Autobahn will still have to wait.
Driverless busses and other autonomous vehicles could soon hit the streets of Germany after lawmakers in the lower house of parliament approved new rules for self-driving cars. The measure now passes to the upper chamber or parliament, the Bundesrat, for approval before it can take effect. Once approved, it would be the world's first legal framework for integrating autonomous vehicles in regular traffic, according to the German government.
What will be allowed?
The bill, passed by Bundestag lawmakers in a late-night session on Thursday, changes traffic regulations to allow for autonomous vehicles to be put into regular use across Germany. The bill specifically concerns vehicles with fully autonomous systems that fall under the "Level 4" classification — where a computer is in complete control of the car and no human driver is needed to control or monitor it.